History of Bayliss Park Hall
A Century in Council Bluffs
The former Elk's building was built in the colonial-revival style of architecture. Wide porches, supported by large columns, extend along the entire front of the building, with the upper balcony extending over the entrance in artistic architectural detail.
On October 21, 1900, the cornerstone was laid for Lodge No. 531, B.P.O.E. on the north side of Bayliss Park in the heart of Council Bluffs.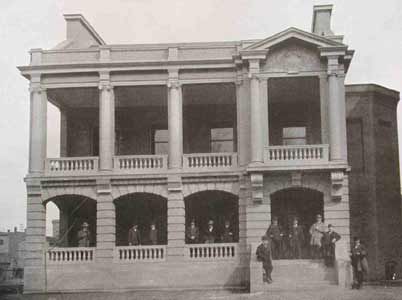 The inside of the building is furnished in classic Victorian style with rich burgundy and green hues. The original cigar stand and bundle counter is located immediately to the right of the front entrance. The grand oak stairway curves to the right and to the left and draws you up to the second-floor reception area and a ballroom that features a hard maple floor and mahogany-paneled walls. The second floor balcony provides guests with a breathtaking view of Bayliss Park and its beautiful fountain.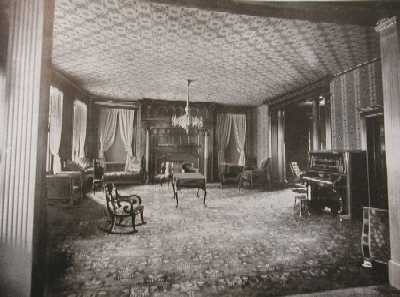 The main floor reception room is finished in mahogany and features a magnificent twelve-foot fireplace with elaborate carvings. Additional rooms on the first floor are finished in natural, golden, Flemish and English oaks. The showcasing of various woods in adjoining rooms was common in Victorian-era construction.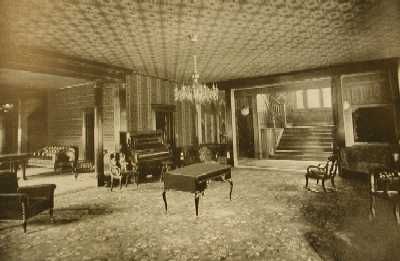 Photographs of the hall's many rooms, as they appeared in the formal opening and dedication of this building on April 19, 1901 are featured throughout the building. This building's many columns, woodwork, floor plan and glass windows have been preserved and maintained throughout its 101 year history.